to symbolize its new dynamic and assert its ambition of development, the isalys company has made the choice to change its name and modernize its brand with a new visual identity and a new website.
A new identity and a new name: ATELIERS ISA
26 years after the establishment of the first garment workshop in Sfax and 13 years after the creation of the company Isalys, the group continues its development and needs today to cope with many challenges; With an increase in turnover rate over the last 5 years, the first discussions around the restructuring of the group started almost a year ago with a visual identity, a new logo and a new website. This is how Ateliers ISA was born, signifying the beginning of a brand-new story…

A new website
To support the renovation of its image and its visual identity, Ateliers ISA is proud to launch its new website.  As a showcase for the group, the site focuses on transparency, through clear and accessible information. Modern and dynamic, this new site presents the history of the company since 1992, its activity, its business core together with its customer references and all the recent events.
Feel free to discover our services and to contact us to find out more about your specific needs.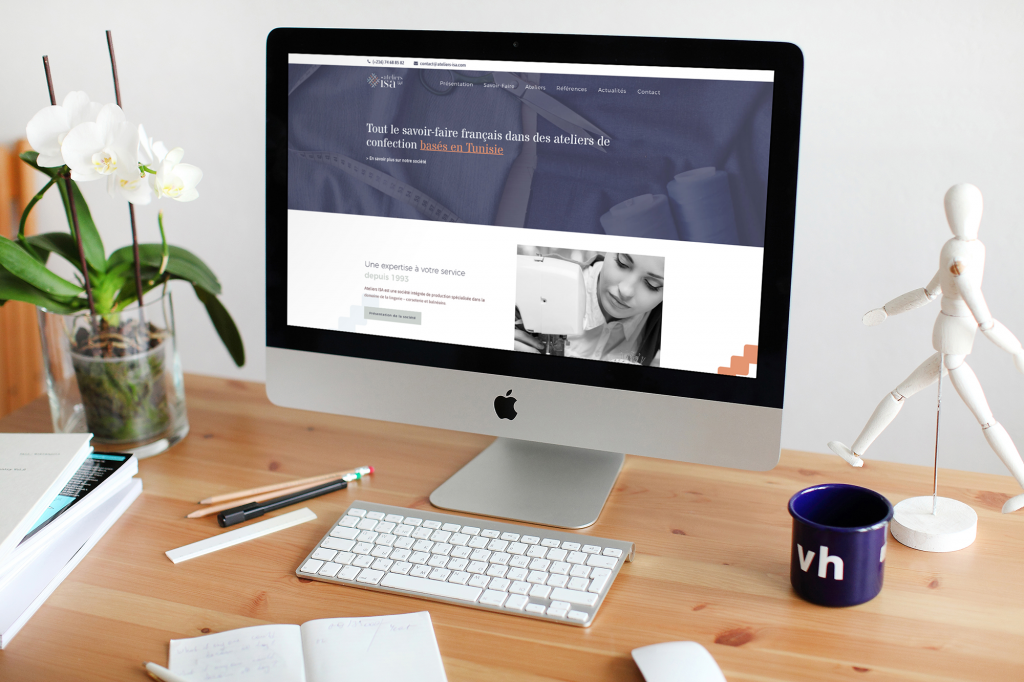 All news